Unacknowledged-sub.ita-(parte1)
Foreign Languages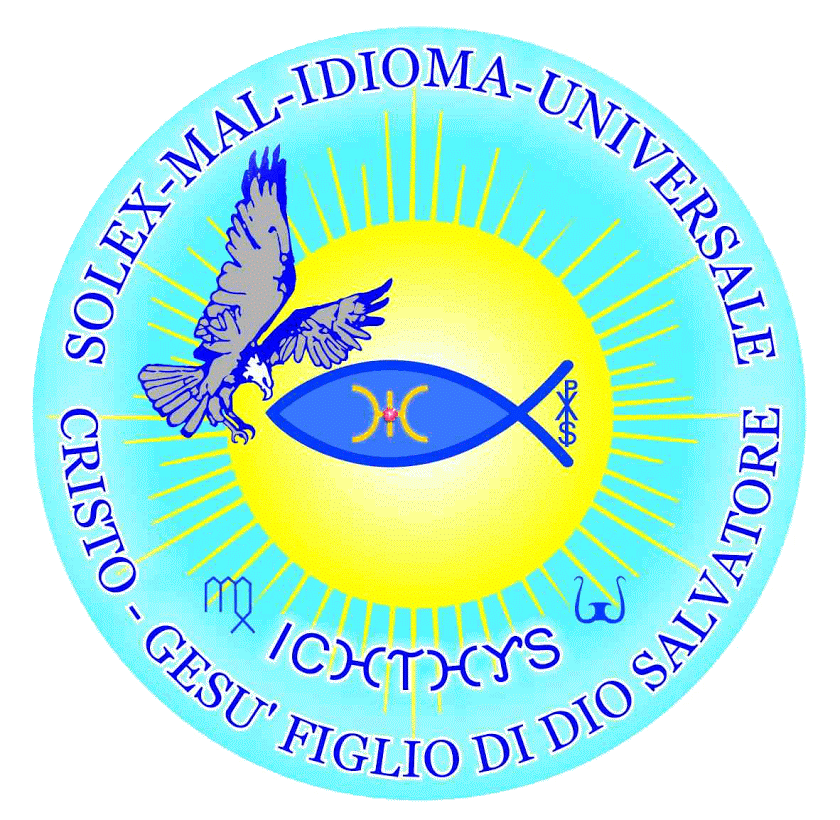 For as long as mankind has fixed his gaze upon the heavens. The age old question has remained. Are we alone in the universe? As our tools for exploring this vast expanse continue to improve. The answer to our question comes more clearly into focus. It's now estimated that for every grain of sand on Planet Earth. There is another earth like planet, capable of sustaining life. So, can we truly be alone? I'm going to introduce a man who says there are more things between heaven and hell than any of us have accepted. And I have the witnesses and the documents to prove it. Ladies and gentlemen, doctor Steven. On May 9th, 2001. 20 military government and corporate witnesses. Held a press conference in Washington, D.C.. And these are folks who have been involved in so called black budget or covert unacknowledged projects. They described a decades long conspiracy. To cover up extraterrestrial visitation to earth. These unacknowledged special access projects are taking in at least 40 to $80 billion per year. And the study of extraterrestrial technology in covert military programs. And they are sitting on technologies that can change the world forever. This technology would liberate earth from fossil fuels.
Environmental devastation and poverty in a single generation. I didn't believe in UFOs until London control called us in the winter of 1962 and asked us what we chase one. Their testimony. Would make history. I said, well, you're going to tell the public about it. And he says, no, we don't tell the public about this. It would panic to public. This was the most watched event in the history of the national press club. We actually did recoveries have crashed saucers. The robotics that were involved with some of these crashes also somewhere alive. It marks the beginning of the global disclosure movement. These deaths were hovering off the floor without any visible means of support. They were referred to as alien reproduction vehicles. 15 years later, doctor Steven Greer opened his archives of documents and interviews. This information was refused to the president of the United States by the director of central intelligence, George Bush senior. They reveal the true story of the secrecy, and of disclosure. There is no evidence I wish to emphasize that these life forms from elsewhere are hostile towards us. But there is a great deal of evidence that they are concerned with our hostility. This is that story. I see trees of green red roses too I see them bloom as follow me and you and I think to myself. What I wonder for. I see sky some blue and brown some white the bright blessed day the dark sacred night and I think to myself. When I wonder who was.
The colors of the rainbow so pretty in the sky are also on the faces of people going by I see Friends shaking in how we do the very same I love you I hear babies grow I once then grow. Much more than I knew and I think to myself. What I would never find. Here is I've been to myself. What I wonder. Oh yeah. The phenomenon of UFOs does exist. And it must be treated seriously. Mikhail Gorbachev. One of my biggest disappointments over the last 25 years is those who lack the courage of their convictions. If 1% of the people who I've talked with met with are briefed, had that courage. This would have all been fixed. Long ago. I have always told them. If you won't do it, I will. So here goes. For all I know, we may be visited by a different extraterrestrial civilization, every second Tuesday. But there's no support for this appealing idea. The extraordinary claims are not supported by extraordinary evidence. It's always asked, where's the evidence that where is the beef on the UFO issue? In fact, we have so much evidence that doctor J Allen hynek, who was in charge of project blue book for the air force, stated that it's an embarrassment of riches. We have so much.
I'm Richard dodie. I was assigned as a special agent with air force office, special investigations, equilibrium Air Force Base. I was a counterintelligence officer at the base. During my time there, my first few months there, I was briefed into a special access program involving the U.S. government's investigation and contacts with extraterrestrial. The visitation of these extraterrestrials to earth. I can assure you that flying saucers given that they exist are not constructed by any power on earth. President Harry S. Truman. And it started out with a crash at Roswell. Headline edition July 8th, 1947. The army air forces has announced that a flying disc has been found and is now in the possession of the army. Army officers say the missile found sometime last week, has been infected at Roswell New Mexico and sent to right field Ohio for further inspection. Roswell is almost become a joke because there's so much myth and narrative around it. But if you look at the guy hotel document was a field agent sent to jager Hoover. Three so called flying saucers had been recovered in New Mexico.
Each one was occupied by three bodies of human shape, but only three feet tall. Because it's become the number one document viewed on the FBI website after we released this. The craft is more or less an over egg shaped craft. It wasn't a saucer shaped. That particular craft. There were some problems with number one, getting it onto flatbed to take it up to Area 51. The interior craft was, it didn't have any actual levers or flight control systems that we would identify as a flight control system. But the eventually, I think, over some time, figured it out, and it was done all by hands, the creatures would put their hands on controls, and they'd have this headset on, and his headset would somehow control or help him control the aircraft. They did discuss the fact that there were bodies. Extraterrestrial bodies. Yes. The creatures were about four foot. Some of the creatures were mangled, were heavily injured, and their bodies were torn apart. There were four aliens aboard that thing. And those aliens went to Los Alamos. And we were told that the extraterrestrial went to kirtland field Air Force Base. And then on to Los Alamos.
Too bad dog just said there wasn't anything in the anatomy books who weren't anything and what our medical schools they had never seen anything like this. First, I thought it was a child because it was small. Then I looked at this head and off the head was different arms of spindly, the body that it was gray. But the creatures were approximately four foot. They had didn't appear to have any ears. They only had two officers. They didn't have your little head to ear canals. They had indentation for nose very, very big eyes. The large eyes. The fingers had no thumbs, just four fingers. Suction devices under tips of their fingers. Do you know that Ford fragile fingers in the long arm real short joint? Almost looked like they were nude, but they actually had a very thin but tight fitting suit on. One was alive, partially alive at the time at this happened. They died. I believe it was 1952. But the bodies of the extraterrestrials that were found at the scene were in a deep freeze placed in a deep freeze and sent to right path field in Dayton Ohio. One of the briefing officers that was taking us around and talking about what was going on. They said there had been over a hundred crashes in that four corners area. I just saw that. Holy shit. After Roswell, there was a flurry of ET activity across the globe.
Doctor Greer spent 8 years trying to persuade members of Congress and other high level government officials in the intelligence community. To disclose what was happening. But to no avail. So in 2001, he formed the disclosure project. What you're about to see is firsthand witness testimony of events over the past 50 years. Many are telling their stories for the first time. This is only the tip of the iceberg. As hundreds more have given us their testimony, but are too fearful to go on camera. For fear of repercussions for themselves and for their families. I feel that the air force has not been giving out all the available information on these unidentified flying objects. You can not disregard so many unimpeachable sources. Honorable, John McCormick, Speaker of the House. But I'm one of those what you would call the high government officials in the FAA. I was a division chief. It was only three or four down from the admiral. The way it started is Japanese airlines 7 47 was coming from the northwest going across the Alaskan territory. So his radar is picking up a target. He sees this target with his eye and the target the way he described it was a huge ball with lights running around it four times as big as a 7 47.
The Japanese pilot would say he's now 11 o'clock, he's not 1 o'clock he's now at 3 o'clock when he would say that the military guy would cut in and say he's now at 2 o'clock or 3 o'clock and he would confirm the position. He said this is the first time they ever had 30 minutes of radar data on a UFO and they're all itching to get the hands into the data. And if they come out and told the American public that they ran into a UFO out there, it would cause panic across the country so that if we can't talk about it and we're taking all this data and I had the pilots report that came through and I had the FAA's first report that was all downstairs and my table, they didn't ask for that. So I didn't give it to them. The plane did and I was going to be flying in was an F one O four, which was the fastest known aircraft to mankind at that time. So we're flying down the Rhine river. We're up at high altitude. And about that time, I spot a bogey at about 10 o'clock over here. I don't recognize the craft. I said, bogey, 10 o'clock. And the captain looked over there. He said, well, let's find out. So he kicked it in afterburner, and we went after that, and it disappeared. Just like that. He says, please, whatever you do, do not say anything about this encounter. He will get me in much trouble. So that was my first introduction to cover up.
So everything was going along pretty just Ho Ho routine. They dimmed the lights first in the command center when they said her indigenous zebra alert. Most of the times when they set these drills, they would say this is a drill. This is the deal. But they turn the lights down this time, and they didn't say this is a deal. We had contact with an unidentified flying object that had entered our airspace. We had it on radar for almost an hour. The order was given by admiral trying to try and get this Arctic fourth down out of the sky if it all possible by whatever means possible. What was really driving him nuts was this thing absolutely had complete control of the situation and could just be wherever it wanted to be just in a matter of seconds. One minute off the coast of Maine, the next minute, it's the Norfolk. Headed south towards Florida. And after we found that it wasn't the Russians, they didn't care who it was or where it was from. They wanted it and wanted it bad. At various times, I loaded an unloaded nuclear weapons, and I was considered sane, so to speak, and able to handle nuclear weapons, but apparently UFOs. Well, I know that they're well above even nuclear weapons and secrecy.
One particular night that we just finished our refueling mission London control called us and asked us if we would intercept a UFO over the center of England, roughly in the Stonehenge, Oxford area. We're up at 33,000 feet. These UFO was down in about a thousand feet. We dove on it. Eventually we got up to close to it, and we could see what looked like a cruise ship out at sea. With all the lights and everything. It's got about a mile from it, and it went up into space. London control said you can continue on with the mission. Apparently, Prince Philip, 12, it was a very important. We're invited to dinner at the officers club where he was a speaker, and he knew all about the fact that we had chased the UFO. He kind of made me a believer in a sense. I had seen him partially, of course, before that, but when someone of his stature indicates that they're real and probably from another planet, it's very convincing. I believe that these ET vehicles and their crews are visiting this planet from other planets. Which obviously are a little more technically advanced than we are here on earth. Astronaut Gordon Cooper.
We should go boldly where man has not gone before. Flyby to comets, visit asteroids, visit the moon of Mars. There's a monolith. They are a very unusual structure on this little potato shaped object that goes around Mars once in 7 hours. When people find out about that, they're going to say, who put that there? Who put that there? Doctor Greer has been around people with top secret clearance his whole life. His uncle helped to design the original lunar module that put the first men on the moon. In 1961, president Kennedy challenged NASA to put Americans in space and on the moon by the end of the decade. Because that challenge is one that we're willing to accept. One we are unwilling to postpone and one we intend to win. The disclosure project archives includes testimony from extraordinary individuals who were part of this great effort to explore outer space. Including astronauts Gordon Cooper, and doctor Edgar Mitchell, the 6th man to walk on the moon. Yes, there have been ET visitation.
There have been crashed craft, there have been material in bodies recovered, and there is some group of people somewhere that may or may not be associated with government at this point, but certainly were at one time that had this knowledge. And have been attempting to conceal this knowledge. We walked over to one side of the lab and he said, by the way, we've discovered a base on the backside of the moon. And I said, I said, who's? What do you mean? Who's? Let's see. Glad you're worth mentioning. Okay. And then he pulled out one of these mosaics and showed showed this base, which had geometric shapes. There were towers, there were spherical buildings. There were very tall towers and things that looked somewhat like radar dishes, but they were large structures. And at that point, I became frightened and I was a little terrified. Thinking to myself that if anybody walks in the room now, I know we're in jeopardy. We're in trouble because he should be giving me this information. The crew of the carrier kearsarge goes into action off midway island in the Pacific for the return of a hero.
Major Gordon Cooper, the capsule door is blown off in Cooper's flight ends, a performance that exceeded the most optimistic predictions. I was having some cameraman found the installation of a percentage of landing to sell that we were putting in right on the edge of the dry Lake, and they saw us play right over him and put down three little year in land and out on the dry Lake bed and they went out and picked up their cameras and moved on out toward him pounding and he left it off, but the gear back in the well and climbed down a very high rate of speed and disappear. And I was involved in the research and development and doing very classified programming myself. So I knew that we didn't have any vehicles in that kind. The rise has been having at that time. At that point in time, there were no doubt in my mind that this vehicle was made at some other place than here on earth. Watching hate news now at 11. Officially, the U.S. government ended its study of UFOs in 1969 because it assured the public. There is no proof that phenomena represents a threat to national security. But what if these unknown aircraft should have interest in our nuclear weapons, a group of more than 150 military veterans missile officers, security personnel, including many who worked out that Nevada test site say they've seen mystery intruders over nuclear facilities.
In advancing this concept, vandenberg Air Force Base, California, has become the first aerospace operations center of the air force. They actually photographed the UFO following the missile as it climbed in the space and shining a beam on it, which neutralized the missile. It flew into the frame like this, and it shot a beam of light at the warhead, which is represented by my thumb here. So this thing fires a beam of light at the warhead, hits it, and then this thing flies up like this, fires another beam of light, goes around like this, fires another beam of light, goes down like this, fires another beam of light, and then flies out the way it came in. And the warhead tumbles out of the outer space. And when the lights came on, major man's been turned around to look at me and said, were you guys screwing around up there? And I said, no, sir. And he said, what was that? And I said, it looks to me like we got a UFO. The idea of any explosion in space by any earth government was not acceptable to the extraterrestrials. And that has been demonstrated over and over. By the destruction of any nuclear weapons in the space. It was earlier in the morning.
I received a call from my top side security guard. He and some of the guards had been observing some strange lights flying around the launch control facility. And I said, well, you mean UFO? I think I use that word. He didn't know what they were, but they were lights. They were flying around. I just kind of shook my head and just said, well, call me if anything more important than that happens. Because back and this time, he's very frightened. I can tell by the tone of his voice. He's very shook up and said, sir, there's a glowing red object hovering right outside the front gate. And as I was relating this to him, our missile started shutting down one by one. The air force did an extensive investigation of the entire incident and was not able to come up with a probable cause for the shutdowns. The missiles are not connected to each other. Having a fault at one side would not affect missiles at another location. Assuming that they've always been there, but what caused this great interest in us, this large cushion after 47. Around every thought about me and said, well, obviously, we have to atom bomb. On one of the half stage, 132 ton ballistic device, now fully operational after an evolutionary background of more than 50 years of powered flight. Roswell was not the beginning. It was a turning point.
We just dropped two bombs on a country. We had a test of that bomb a few months earlier a few weeks earlier in New Mexico. This probably was observed by these aliens somewhere, whether they were doing reconnaissance back then or how they have figured it out. So they came here to observe and try to figure out what the heck was that. At the time of the crash, shortly after the detonation of the first atomic weapons. Roswell was the only nuclear armed squadron in the world. If you accept the multidimensional theory, it's highly likely that we've got a hell of a lot of damage. In somebody else's world, anybody who've done more damage into the air. The underlying theme that connects most of the disclosure project case files is the fact that these close encounters tend to occur near our nuclear facilities. Suggesting that these visitors are deeply concerned with our hostility. And the existential threat that we pose to ourselves and others. Once we learn to split the atom. These are some of the highest ranking military officials in our defense program.
They're trusted with nuclear weapons. They're trusted with top level security clearances and sequences. But the minute that they start talking about this particular subject, they become pariah. I believe the American people are entitled to a more thorough explanation than has been given them by the air force. I think we owe it to the people to establish credibility regarding UFOs. And to produce the greatest possible enlightenment of the subject. Former president Gerald Ford I am prepared to state that I have been at locations where craft of unknown origin. That did not originate on the face of this planet was there. I am prepared to state that while I was there, we saw living dead bodies. Of entities, did that were not born on this planet. I am prepared to state that we had what they referred to as interfacing with those entities. Never. Is there any compelling physical evidence? The question is, who are people like Carl Sagan? And before him, professor Donald men's. It turns out that Sagan in his early career actually spoke and wrote about UFOs in a way that was affirmative that it was legitimate. After he was threatened by the intelligence community and blackmailed, he then began to debunk the issue. Skepticism is very healthy. And I'm a big skeptic about more than 90% of the information out there on the subject, which the public needs to be skeptical.
However, skepticism is not just blindly denying everything that's legitimate. For example, we have 3500 cases where extraterrestrial vehicles have landed and left physical traces. We have 4000 cases where they have been tracked on radar and seen by pilots. We have an enormous amount of photo and video evidence and physical evidence. And in our last project, brought out an actual body that is most likely not of human origin. So the question becomes, what is the metric for the evidence? With the evidence is actually overwhelming. There's more evidence for UFOs than there are for black holes. Most of the theories and astrophysics, most of the evidence for most of the medicines you take. I'm speaking now as a trauma doctor. And yet we have this blockage in the mainstream media and scientific establishment saying, where is the evidence? What do we know? We know now we live in an ever expanding universe.
We know that there are billions of stars and planets literally out there, and the universe is getting bigger. We know from our fancy telescopes that just in the last two years, more than 20 planets have been identified outside our solar system that seem to be far enough away from their suns and dense enough that they might be able to support some form of life. So it makes it increasingly less likely that we're alone. Oh, you're trying to give me a hint that there are aliens. Of course, flying saucers are real, and they are interplanetary. Air chief marshal, lord dowding. When I was 8 or 9, I saw one of these objects broad daylight. There was a beautiful seamless disc and a blue sky back when the sky is very blue. And I was with some boys in the neighborhood, and we saw this. I went, oh my God. They're real. We saw you a phone. Now my parents said, oh, well, you're just a kid. But I became completely absorbed in this. So my interest in this goes back to my childhood. Disclosure project was an accident of history. In 1990 I formed the center for the study of extraterrestrial intelligence to form a diplomatic core to make peaceful contact with these civilizations. Because once you conclude that they're real and they're of interstellar origin, the next question is, what are we going to do about it? And so I concluded what we should be doing about it is not militarizing the relationship, but having sort of a citizen's diplomacy effort, much like the physicians for social responsibility who are going to the Soviet Union to create a dialog during the coldest days of the Cold War.
There was no one at the United Nations or State Department or any foreign ministry dealing with it. So we started a set of protocols to make contact and sure enough we had some spectacular successes. Holy day. So thank you. This got kicked up to the intelligence community. So by 1992, I was getting visits from the head of army intelligence, people inside the National Security Agency and other three letter agencies. My intention was never to get involved with trying to disclose this issue. My interest was in this whole concept of making contact for peaceful purposes to advance our civilization from a planetary civilization to an interplanetary civilization. That was really the heart of my sincere interest. But along that way, you know, and eventually a man who is friends with the director of the CIA, by the time Clinton became president, who said, you're going to be the first person to brief the director of central intelligence and the Clinton administration on this. Because they have made inquiries and they have been lied to, which I did not believe. I mean, he was that blunt about it. This is really where I then went down the rabbit hole.
Related categories